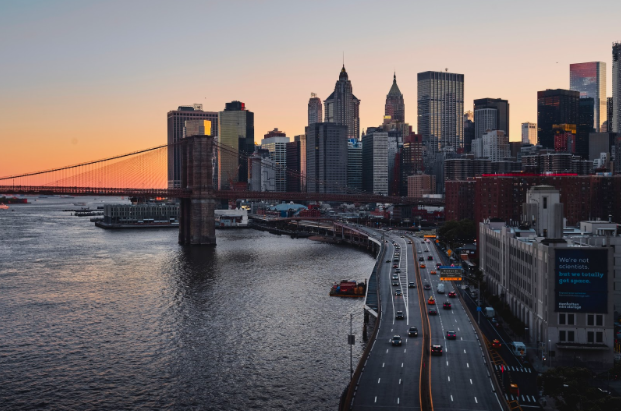 Learning how to trade online is a goal for many. It's a broad subject, and one worth investing some time into to develop your knowledge. At its basis, to begin online trading, all you need is a computer, an internet connection and some funds in your account. Many people are tuned in to the idea of trading online. And understandably want to learn trading. With the influx of online brokers, it's a field that's now readily available to everyone.  
The best starting point is to read widely. There are many articles and books to choose from to get clued up on the basics. Also monitor the market daily, to get a feel for the stocks and shares world. If you follow the market on a daily basis, you may be surprised at how much information starts to sink in. The internet provides a great resource for new investors. A Google search will put you on the right track for coverage of price action, and interesting market developments. It's a good idea to read headline stories too for an awareness of events that may affect price movement.
A great next step is to get to grips with the basics of fundamental and technical analysis. Fundamental analysis tracks growth curves and revenue streams of shares. Technical analysis involves looking at price charts. Learning how to read stock charts will help you understand trends. This type of analysis is at the heart of online trading, so the more you can study them the better. Looking at charts with varying time frames will help deepen your comprehension further.
You could try looking at an hourly, daily and weekly charts to recognise patterns. With the basics of analysis under your belt, you'll be ready to start speculating on what the markets might do. It's now time to open an online trading account. Most of these offer free virtual trading platforms, so you can practice trading with virtual funds before investing your hard-earned money.
Play around on your demo platform before you start trading with real money. This will help build up your confidence. It's also a good opportunity to familiarise yourself with the online trading environment, and try out some of the trading tools on offer. Virtual trading is an ideal strategy for a beginner, as it allows you to pick stocks and make buying and selling decisions. You are trading in real time, using real-time market information. Then you can sit back and scrutinise your results. Where did you go wrong? Or right? This exercise in itself presents an enormous learning opportunity.

There's a wealth of information available to the novice trader. A multitude of online articles, books and tutorials exist. You could also consider attending a trading webinar to deepen your knowledge in a particular subject area.