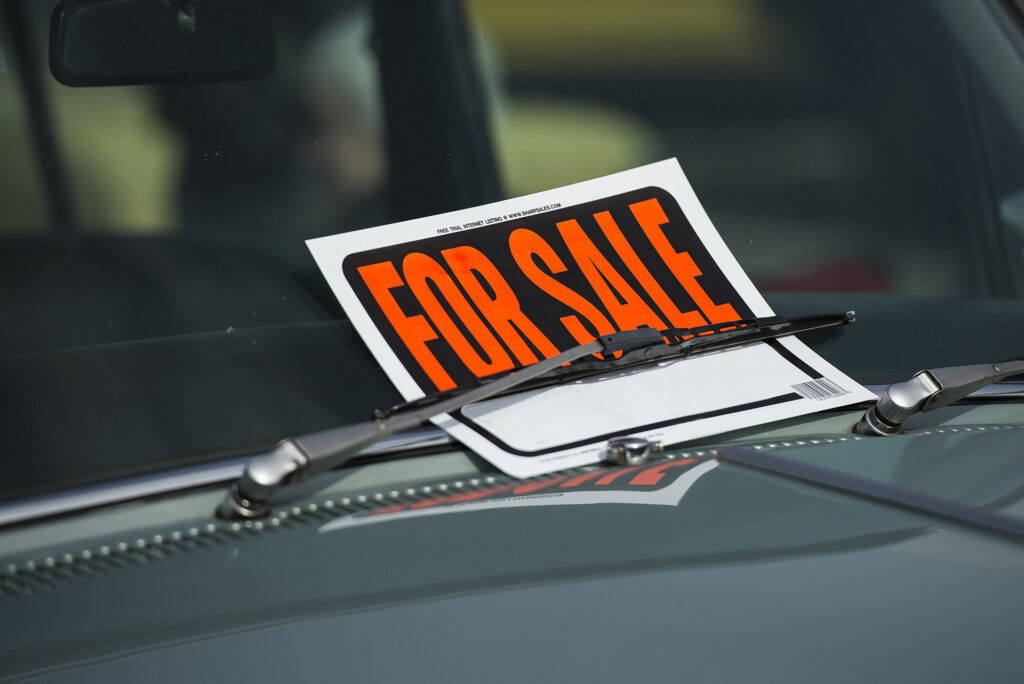 Can you sell your used car quickly? The answer is—yes!
It's time to sell that car that's spending more time on your driveway or garage rather than on the road.
Today, selling used cars is faster and easier thanks to the internet. Simply list your used vehicle on the right online platform, and wait for offers.
But with thousands of scammy buyers online, it can be difficult to sell your car at the best rates. In this guide, we'll show you how to advertise used cars for sale safely online.
1. Collect the Necessary Documentation
The first step in advertising junk cars is to gather the required documents to make the sale legal. This will help you avoid any transfer delays once the car is purchased. You don't want to waste the buyer's time by doing this as the final step.
Some of the important documentation you should have include:
A title transfer form that indicates the change of vehicle ownership
A bill of sale that contains specific details about the purchase
A release of liability form that notifies your state's Department of Motor Vehicles (DMV) of the change in ownership
An Odometer Disclosure Statement that denotes the vehicle's mileage by the time it was put up for sale
With these documents, you should be good to go.
2. Prep the Car and Take Photos
This entails giving the car a thorough body wash and vacuuming the interiors.
Once done, take high-resolution photos of the car's interior and exterior. Clear photos of used cars usually boost the sellers' chances of making a sale fast.
To maintain transparent advertising online, avoid doing any color-editing to your photos.
3. List Your Car on the Right Site
When listing used cars for sale online, ensure to set a fair car price to get you potential buyers sooner. You can estimate a fair price by browsing through listing sites and checking the prices of comparable used cars. Talking to car buyers on online forums will also give you a better perception of how much to charge.
There are many online platforms for selling used cars. However, traditional paid listings remain the safest and most credible platforms. Avoid using free online classifieds platforms like online marketplaces, as they're full of scammers.
Fake buyers on these platforms usually request for the car to be shipped to them before they can make payments. If you must use free listing sites, be on the lookout for such red flags.
4. Close the Deal
Cash payments and bank checks are the safest options when selling your used car. Thus, it is recommended to advertise your used car on a listing site where buyers are only allowed to pay in cash.
For fast on-the-spot payments, consider selling your used car to https://www.cashcarsbuyer.com.
Advertise Used Cars for Sale Safely Online
We understand that advertising used cars for sale is no walk in the park. But the detailed guide above should help you sell your car fast and safely. Don't get scammed selling your vehicle online.
For more insightful automotive guides, check out our regularly updated blog posts.