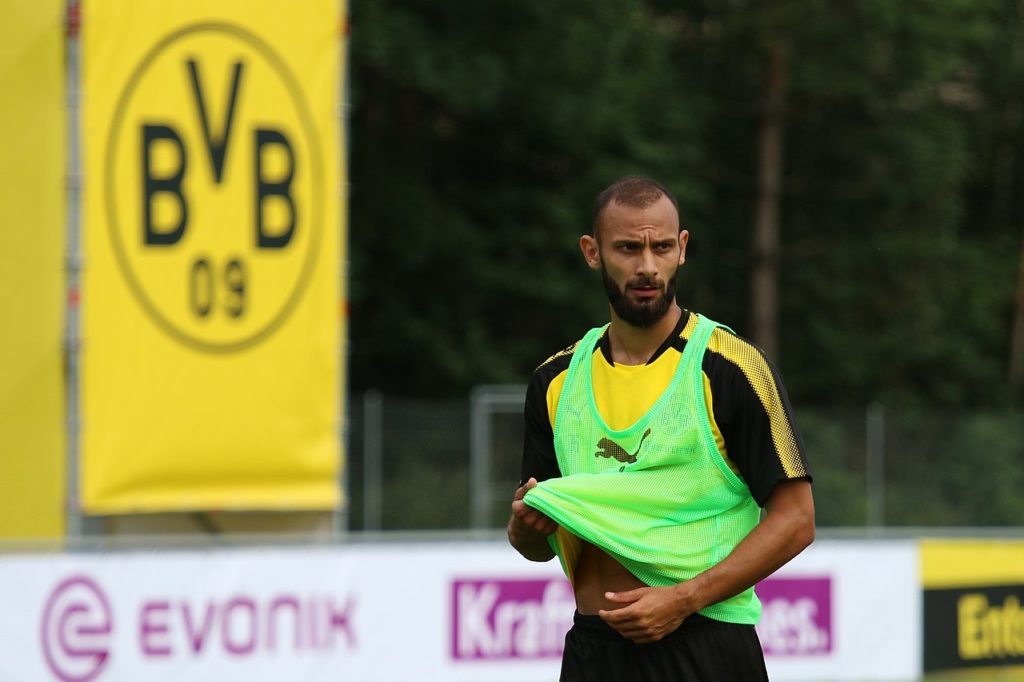 London, 29th June 2018 – Big news on the marketing front for GMO Trading. The global investment company has been looking for a Europe-wide marketing partnership to get the word out about its fast growing online CFDs trading platform. The platform has been met with great enthusiasm by traders in several key European markets including Spain, Italy, Poland, Germany and the UK because of the advantages it offers in speed, simplicity and security over other market offerings.
They have reported that they just officially landed a regional marketing partnership with German Bundesliga eight-time champions Borussia Dortmund for their upcoming 2018-19 season.
The partnership provides GMO Trading and its current and new customers some great benefits, including:
Marketing of the GMO Trading platform throughout Europe outside of Germany.
An ability to utilize the Borussia Dortmund logo and team likenesses on their website at gmotrading.com and on their social media pages.
Additional marketing initiatives involving the team and GMO Trading throughout the 2018-19 season.
Benefits for GMO Trading clients throughout the upcoming Bundesliga season including club branded merchandise and VIP perks including tickets to games.
The marketing has already begun on the GMO Trading website and over the coming few months leading to the season, offers will begin rolling out. They will accelerate once the season begins and continue throughout the 2018-19 season.
The company is ecstatic about the partnership releasing this statement: "We are delighted to be a regional sponsor of Borussia Dortmund, one of the Bundesliga's finest football teams. As home to the ninth largest stock exchange in the world, Germany is an important trading market and presents a key growth area for GMO Trading. This partnership will help raise awareness of our offering among European business leaders."
For more information, please email Rebecca Wharmby – Rebecca.Wharmby@Threepipe.co.uk.
About GMO Trading
GMO Trading is the brand name of Royal Forex a Cyprus Investment Firm, regulated by Cyprus Securities and Exchange Commission.
The company takes pride in delivering to its clients an unbeatable trading environment and first-class service. Clients can access global trading arenas with ease and trade their favourite currency pairs, commodities and indices from anywhere and at any time.
For more information, visit the GMO Trading website at www.gmotrading.com or  visit its Facebook at www.facebook.com/gmotrading/.