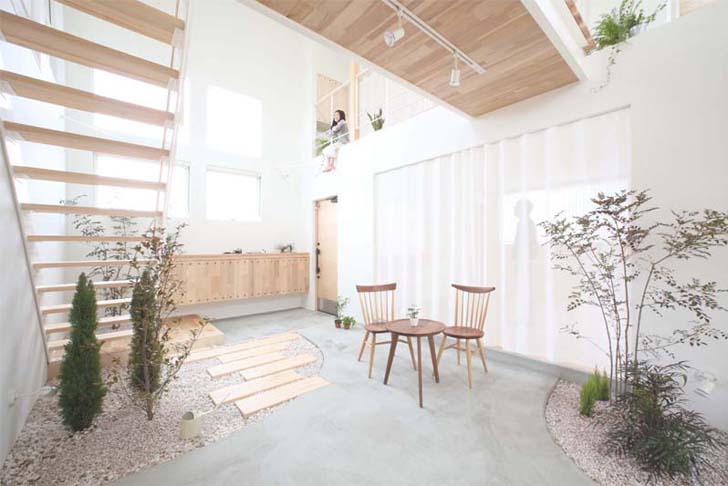 Your exposure to light – and the types of light you're exposed to – have a direct connection to your mood and how happy you feel. If you're dissatisfied with the lighting in your home, it's because the lighting doesn't match your needs and your lifestyle. You need different types of lighting at different times of day, and all for different reasons. It means you need a versatile lighting setup that changes with the season and the time of day.
Pay attention to the lighting in your home. Your body and mind will thank you for it.
Natural Lighting for Depression – If you suffer from depression, Seasonal Affective Disorder, or even if you just feel like you get the blues after spending too much time inside, you need to focus on bringing in more natural light. Sunlight unleashes serotonin, the chemical in your brain that's essentially responsible for happiness.
Smart lighting is a way of coaxing natural light deeper into your home. In addition to an improved mood, smart lighting is also responsible for reducing energy costs. Using lighter curtains to let in sunlight is a good place to start. Repainting rooms with east-facing windows a lighter color helps reflect morning sunlight, and you can also use mirrors to reflect diffuse sunlight. 
Task Lighting for Eye Strain – From work at your desk to cooking dinner to putting on makeup, there are a lot of tasks that strain your eyes. Detail-oriented work like chopping garlic or reading a book in bed are not best served by overhead lighting meant to light up the whole room. Task lighting provides better contrast and reduces eye strain. Different lamps and lighting styles fit different rooms, such as lights on the side of your bathroom mirror, stove top lighting, and new desk lamps to help with your work. 
Bright Light in the Morning – Bright light, and in particular blue lighting, is just as good as a cup of coffee in the morning. You might be most familiar with the term "blue light" from reading about eye strain from electronic devices. Blue light is the same light emitted by smartphones, laptops, tablets, and TVs, but it's also the light emitted by the sun all day. It is, in fact, the reason the sky is blue, so the human body associates blue light with morning and getting active. Blue light is only "bad" at night, when you extend bedtime artificially by staring at screens. 
If your home doesn't have east-facing windows or you just can't coax early morning light in, consider investing in compact fluorescent, halogen, or LED lighting. You can also use these later in the day when you really need to focus and get something done.
Stop feeling miserable and start trying out new lighting styles in your home. Improving the natural light that comes into your home and being smarter about artificial light will improve your mood almost instantly. Invest in new lamps and brighter lights for task lighting in the bathroom or at your desk and do everything you can to brighten up your morning.