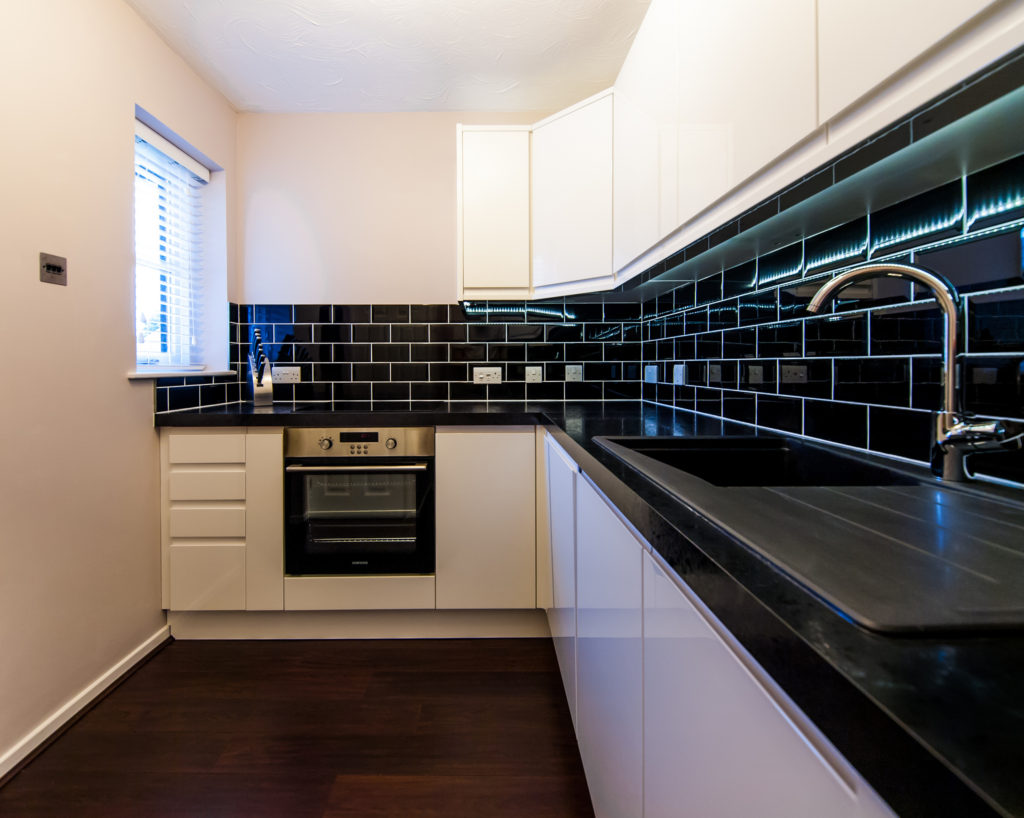 1. Make a list…
Before you start making any changes or improvements to you home, carefully consider which areas need renovating, and why. If your heart isn't committed to your revamp plans, chances are, you'll quit half way through. Walk through your house and identify any 'problem' areas, or areas that could do with a little tender love and care. Once you've compiled your less, and rank everything in order of how much it bugs you and needs fixing. Start your home improvement by improving the areas you dislike the most. Some rooms might just need a quick fix, such as a selection of new accessories, or a subtle colour or shade change; for others, the restoration might be a little more drastic.
2. Re-paint your woodwork
Over time, even the most brilliant of white paints fade in colour and depth; quickly spruce yours up by touching up faded areas with a fresh coat of dazzling gloss. A new lick of paint can help transform a room, turning it from a drab, unwelcoming area, to a clean and inviting place of comfort. If you're looking to improve your house from the outside and have a garden fence, make sure to give that a lick of paint, too. Outdoor paints are available in a variety of colours, including, pink, purple and turquoise, to give your house a brilliant boost of character.
More: Finding your decorating style
3. Add Something Special
One of the easiest ways to add some colour, character and depth to your home is to invest in paintings or artwork. Nowadays, cute, canvas paintings can be picked up relatively cheaply from various hardware and DIY shops. If you're looking for something a bit more special, though, consider visiting an art auctions. For those who don't regularly visit auction rooms, the thought of sitting through an art auction can be daunting. Most art auctions have a reputation of being stuffy and pompous, but this isn't necessarily true; instead, art auctions give buyers an excellent opportunity to purchase a piece of art that's special and novel. Nowadays, numerous art auctions are held online, saving you the hassle of sitting in a room yourself.
4. Get yourself some 'me' time
If you don't already have somewhere in your home that's just (or at least mostly just) yours, start thinking about making somewhere. An ideal and typically underestimated area of the home that can aid relaxation and concentration is the garden. The garden is an ideal place to relax when the weather's good, and tending to the garden is a great hobby if you've got green fingers. Installing a patio or decking area with an outdoor table and chairs is an easy way to set up an effortlessly maintainable sitting area in the garden. Summer houses are also a great way to surround yourself with the beauty of nature. Alternatively, if you'd like your area to be attached to your house, think about investing in a conservatory or orangery. Rather than a full brick extension, these solutions will allow you to be emerged in the outdoors, whilst staying warm and dry in your home.
You might also enjoy: Home improvements that are great investments