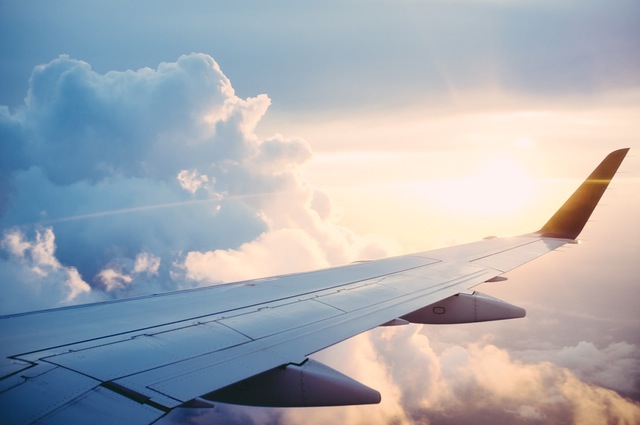 Vacations are a great way to escape the daily grind, clear your head, and get rid of some stress. But they can become very expensive fast, and all of the little extra costs can really add up, leaving you more stressed out when you see your empty wallet. The following tips will help you save a lot of money on your next travel, so you can enjoy your trip without worrying about breaking your budget.
The Flight
Last minute deals. If your vacation plans are flexible, you can often find great airfares for flights within the same month, week, or even within a few days of when you book. Airlines are trying to fill seats up and will discount remaining empty seats to entice people to buy. Keep in mind that these bargain priced airfares are usually non-refundable.
Airline reward points credit card. Do you use a credit card for daily purchases? If yes, it might be worth it to get a credit card that gives you airline points you can use for future travel. If you go out of town once a year, and spend enough on your credit card, you'll be surprised at the amount of free trips you can earn.
Look for alternative airports. Some large metro areas in the United States have more than one airport you can choose from. For example, in Chicago, there's O'hare International and Midway. Many times flying out of Midway can be cheaper. Look for alternative airports to save money on your airfare.
Pack light. If you're going to be gone for just a few days, you don't need to take your entire house with you. Try to avoid checking a bag, since most major airlines charge extra for this.
Bring your own snacks. Most airlines will serve you food – for a high price. Some airlines just serve peanuts. Pack your own snacks for the flight so you don't have to buy expensive food on your flight.
Hotels
Join a rewards program. Large hotel chains offer rewards every time you stay at one of their properties. All those stays can add up to free nights. This works especially well if you travel a lot for business. Save your hotel points for that upcoming getaway.
Last minute deals. Like airline flights, many hotels offer last minute deals as a way to fill rooms. If your plans are flexible, you can take advantage of these low prices and pay only a fraction of what the same room would normally cost.
Don't raid the minibar! – All those yummy snacks in your room's mini bar come with a high price tag. A can of coke might cost upwards of $5. Those candy bars can be as equally expensive. If you're feeling peckish, buy your snacks at a local convenience store near the hotel.
Transportation
Consider using public transportation. If you're traveling to a large city, consider taking public transportation to save money on a rental car and parking fees. If you're staying in the downtown area of the city you're visiting, you might even be able to walk to many of the places you want to see during your trip.
Don't park in the airport parking lot. Many airports charge a premium for long term parking in their lots. Try using alternative parking areas. For example, Park 'n' Fly is a parking company that has locations at many airports in the United States. Before booking, be sure to check online for coupons and promo codes to save even more money.
Buy public transit passes, instead of individual tickets. If you'll be doing a lot of traveling by train, for example, by multi-day or multi-ride passes instead of buying tickets as you need them. Passes are often much cheaper per ride than a single ticket will be. And if you're on a trip with a larger group (ten or more) ask if a group discount is available.
The above tips are just a few ways to save money during your vacation. When planning your getaway, do a little research to find other ways you can save money. You can often find great travel deals if you look hard enough.