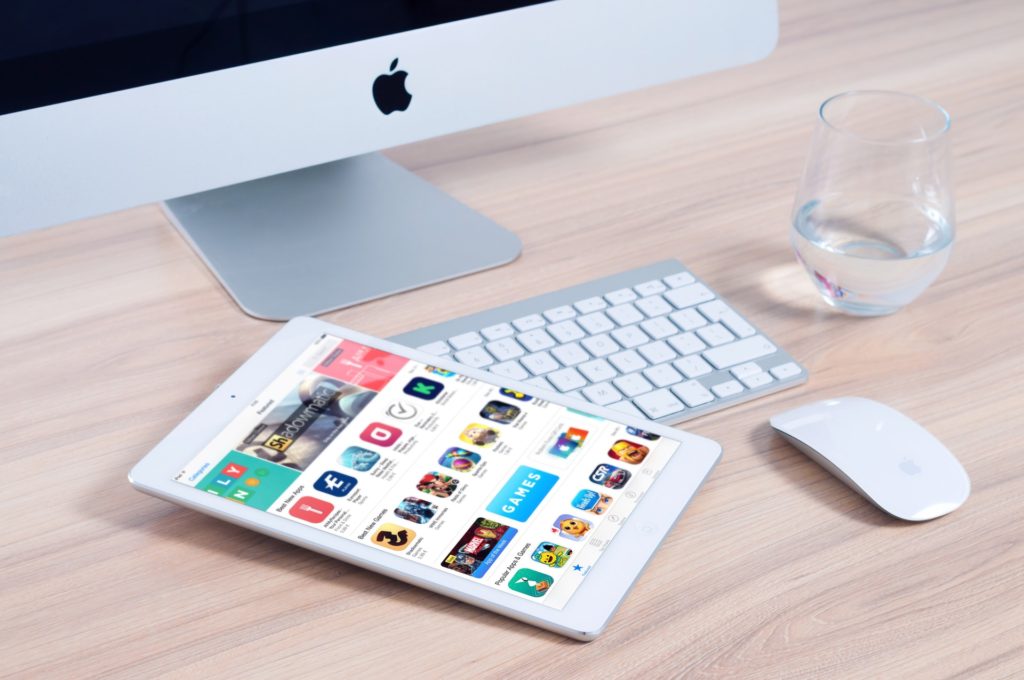 If you haven't heard already, Apple recently announced its Apple Arcade game-subscription will launch mid-September. With over 100 exclusive games, at the low price of $4.99/month, gamers everywhere that love Apple products are rejoicing.
But what exactly is Apple Arcade and why should you even care about it?
1. Apple Arcade for All iOS Devices
Once released, Apple Arcade will be available on iPhones, iPads, Apple TV, and Macs. You'll find it in the App Store for a few bucks a month. And with a one month free trial, you and your entire family (up to 6 accounts) will be able to test out the arcade and see whether it's something you want to keep or not.
No games found in the arcade will be available anywhere else – at least for a while. And to make things even better, there will be no ads or in-app purchases, which is a rarity these days.
You'll be able to access the arcade both online and offline. This is important for mobile because there are many times you will not have a wifi connection and being able to play offline will really help save your data. 
And using Apple Arcade on your Mac PC will provide some great options for gameplay. Playing on your Macbook and using a good PC gaming headset, like the ones from Turtle Beach, will really enhance the experience. Mac compatibility varies amongst the Turtle Beach headsets so do your research first. 
2. The Type of Games You'll Find
Apple announced that that it will partner with gaming giants such as Sega, WarnerMedia's Cartoon Network, and Lego to feature new titles that only Apple Arcade gamers will have access to.
In addition, you'll find twists on old games you know and love, with new content being added every month. As Apple puts it, you'll never run out of fun.
Here are some of the types of games you can look forward to playing:
Pac-Man PartyRoyale

, which is a new installment of the classic Pac-Man game, featuring a four-player battle mode, which is sure to excite old-school arcade gamers.

Ballistic Baseball

, brought you by Gameloft, includes a head-to-head battle between pitcher and batter in live multiplayer matches.

ChuChu Rocket! Universe

, a game that stretches your mind and skillset as you conquer over 100 challenging puzzles that take place across the universe.

The Enchanted World

, give your kids a chance to help a young fairy put together a magical world.
The great thing about Apple Arcade is that it will have games for all ages and skill levels, making this an ideal family-friendly gaming subscription.
3. Unlimited Play
Rather than invest money upfront for individual games, like you do using popular game consoles, Apple Arcade offers unlimited access to all the games in the library for the monthly subscription fee. In other words, you'll be able to access the full version (including all updates and expansions) at no additional cost.
And since you can play online and off, Apple Arcade marks itself as one of the first game subscription services to be so accessible to players. Use your mobile devices, desktop computers, and even TVs to tap into the next game you want to play. 
Adding to that, some games in the arcade will even support other console controllers. For example, you can use your Xbox Wireless Controller with Bluetooth, PlayStation DualShock 4, and MFi game controllers to play. It also supports touch controls and Siri Remote.
Apple Arcade is the latest service to be released by the tech giant, and has plenty to offer gamers of all kinds. No matter which type of games you're into, the arcade is sure to have something special for you. And for under $5 a month, it seems silly not to give it a try.
Don't have an Apple device? Maybe this is a sign it's time to get one, because Apple Arcade is sure to be a hit.