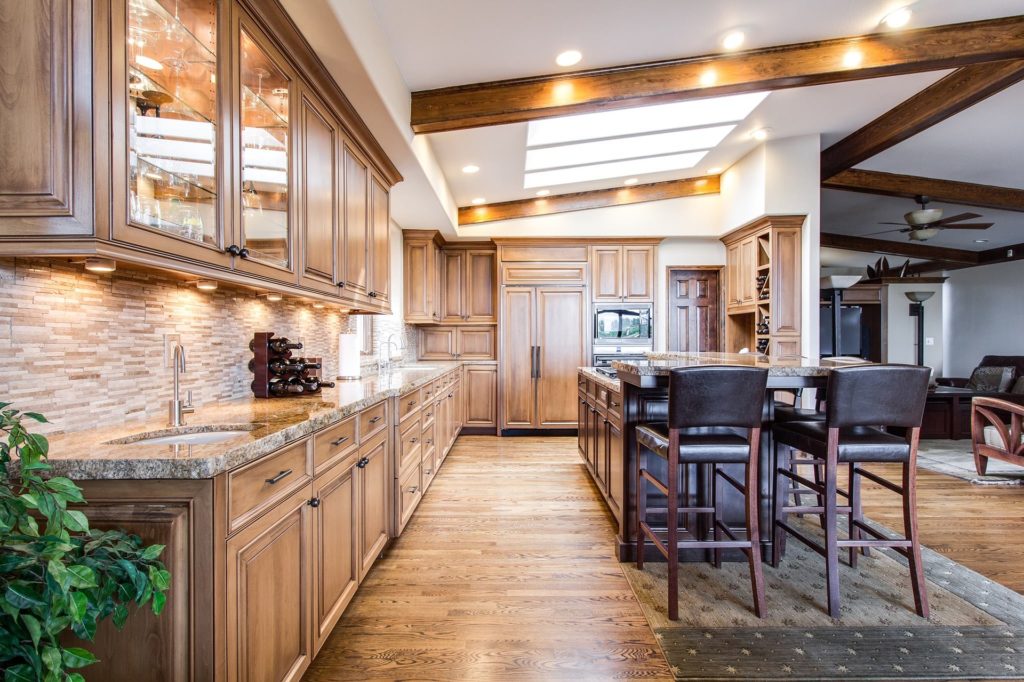 One of the best ways to add style to your home is to upgrade your flooring. In addition to flooring being a primary utility item in your home, it can also set the tone for, or upgrade the look of any room. 
There are many flooring choices to choose from today, and some have great benefits which include durability and beauty.
You can choose from tile, carpet and even concrete, each of which can offer unique attributes that add elegance and style. But the flooring type that provides you with the best in both beauty and durability is solid wood flooring. 
The Benefits of Slid Wood flooring 
Solid wood flooring is renewable, natural and very durable. Typically made from planks that each are one solid piece of wood, it is widely recognized as one of the highest quality types of flooring.  Solid wood flooring is generally higher priced than other types of flooring, but you can find cheaper wood varieties if you are on a budget. In terms of hardwood flooring which is the most popular type of solid wood flooring, the typical choices are oak, walnut, hickory, maple, and cherry. Here are some of the best qualities of solid wood flooring. 
Beautiful and elegant
Solid wood flooring is often selected because of its beauty and ability to add character and warmth to a home. You can select a style of wood that helps to create the mood you like in any room of your home, and you will immediately notice that the quality of the room feels elevated when the flooring is installed. 
Durable
Solid wood flooring including cherry oak, and maple, are the most durable types. These woods are long-lasting and are perfect for a household where there is lots of traffic. Even under heavy use they will last and look good for decades. These types of woods will be the most expensive however. For those on a budget, you can choose a softer wood like pine for your flooring, which still looks great, and will last longer, than most other types of flooring. 
Comes in Many Styles
Solid wood flooring comes in a large variety of styles and colors. You can choose flooring that has different natural colors from light blond wood to the darkest browns. Additionally you can stain your wood flooring nearly any color. With so many options, you can create or match nearly any décor in your home. 
No Surprises
Because solid wood floors have been in use for hundreds of years, installation, maintenance, and characteristics over time are well known, if you hire a reputable company to buy your flooring from and to install, you will not have any surprises. 
Elegant, durable, and offering an upgrade to any room in your home, solid wood floors are the ideal choice. Before you purchase, be sure to discover all of the styles available, and select a reputable company to install your flooring. Your family will have great flooring for decades.