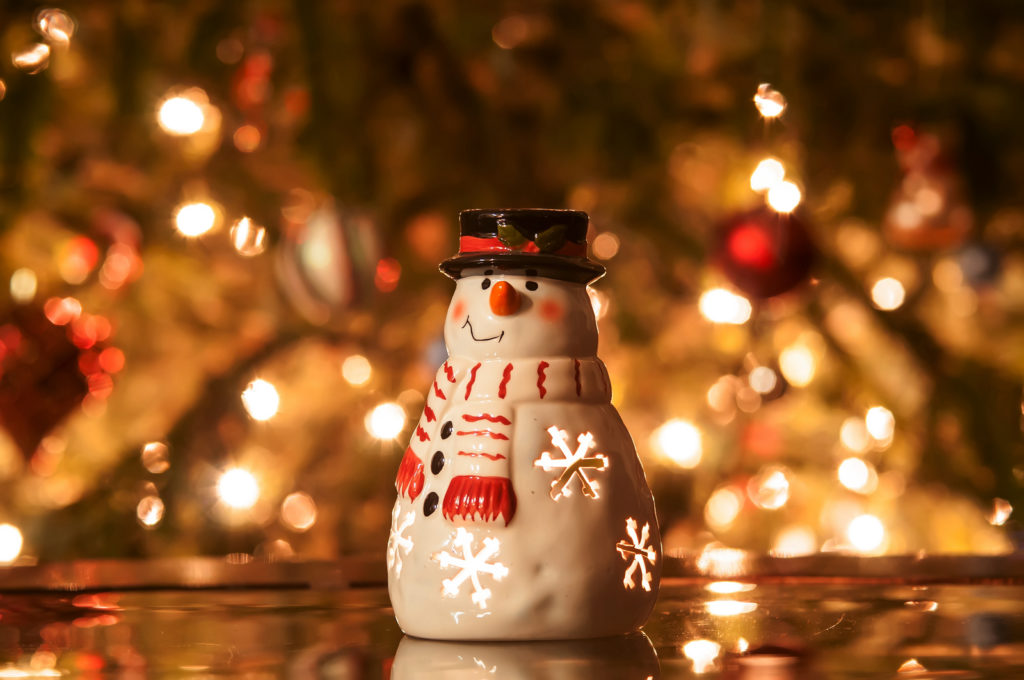 The holiday season is amazing but the stresses are real. One study found that holiday shopping could be as stressful on our bodies as running a marathon. Fortunately, there are ways to help keep the happy in your holidays, without requiring you to hide out until January.
The holidays are a busy time. You probably feel that wandering the stores while you shop is an adequate workout. With limited time, fitness may be the first thing to be eliminate from your schedule. That's a mistake. With the stress of the holiday season, exercise becomes even more important. Rather than take time away from your day, spending a little quality time exercising will help give you more energy to tackle the rest of the holidays. A gym day pass is a great way to give yourself the freedom to visit the gym whenever you have a chance, without having to commit ahead of time to a specific schedule. Alternatively, pay your local swimming pool a visit. This will help you work off some of the food and drink indulgences while you boost your heart rate and fitness.
Not only is it good for you, exercise can help clear your mind and allow you to take a step back and refocus. This puts your holiday stress into better perspective but it could also lead to new inspirations for gifts or your other holiday activities. Often taking a bit of a step back from being busy will actually allow you to get more done in less time.
Starting early doesn't just mean your holiday shopping. Plan now for what else you can do ahead of time, before the festive madness kicks into high gear. Stock up now on shelf-stable foods that you'll need and you'll have a few less items to fight over in crowded stores immediately before the holidays. This will also save you from running around to multiple stores to find the items you need, if store shelfs become picked over.
Many of your favourite dishes freeze well. Start baking Christmas cookies today to fill your freezer so you're ready for the festivities. Many types of cookies, cakes, biscuits, and other delicious baked goods like minced pies store well in the freezer. You can even get started with cookies that don't do well in the freezer. Prepare the dough now and store it in the freezer. Certain types of cookie dough need to be frozen prior to use so you be able to take the frozen dough, slice or roll it out, and then put it into the oven. This saves you both time and mess near the holidays.
Frozen dough can be particularly handy if children will be visiting since it can enable your little helpers to start decorating in minutes, rather than having to wait. Start now and you'll enjoy your baking more and have more quality time with friends and family during the holidays. Don't stop there. You can also prepare many of the savoury items you love and have them ready to go into the oven on the big day. Gravy, stuffing, casseroles, and many other items from your holiday menu can be prepared ahead of time, saving you huge amount of stress over the holidays.
You probably already have a good idea about the types of events you'll be attending over the holidays. Company parties, Christmas Eve with family, carolling with friends, and casual holiday gettogethers. Rather than wait until right before these events, when both the stores and your schedule with be busy, plan ahead now. Shop early for the perfect holiday clothing and you'll find the biggest selection of offerings at the stores, without the huge lines to try them on in the dressing rooms. Festive accessories, like the shoes, purses, and jewellery to match your festive clothing, should all be purchased now, before the stores are crowded.